New Collection for Summer Shows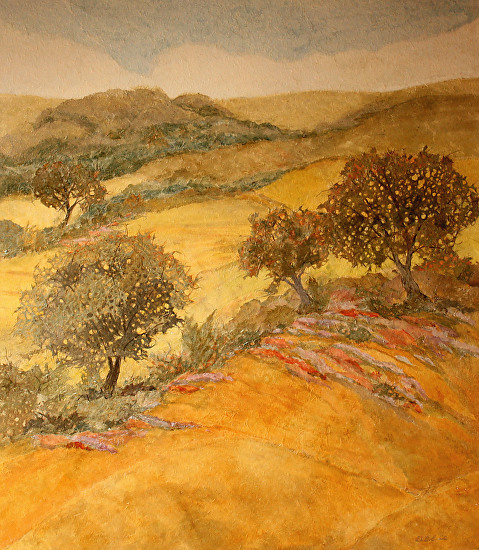 The inspiration was a walk among the canyons & hills. I knew I had to paint them!!
My work is created using by layers and layers of hand made paper. Each piece is hand colored with transparent watercolor then applied to a substrate and covered with a UV gel to protect the image. Time consuming with incredible results!